Giftcard
Would you like to share your Stand experience to your loved ones?
Gift cards are available in 30.000 HUF, 50.000 HUF or 80.000 HUF.
Our gift cards are valid for 8 months from the purchase and the expiration date can not be extended.
If you wish to get the card in the photo, please buy it in person, otherwise we send an online gift card. To purchase the gift card in the restaurant, we are available from Tuesday until Saturday between 11:00 and 18:00.
Giftcard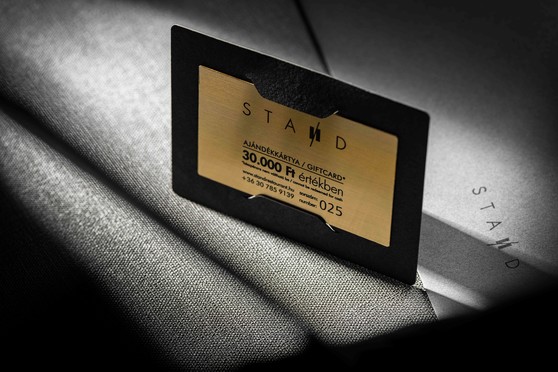 EN - Ajándékkártya 30.000,- Ft értékben
---
Giftcard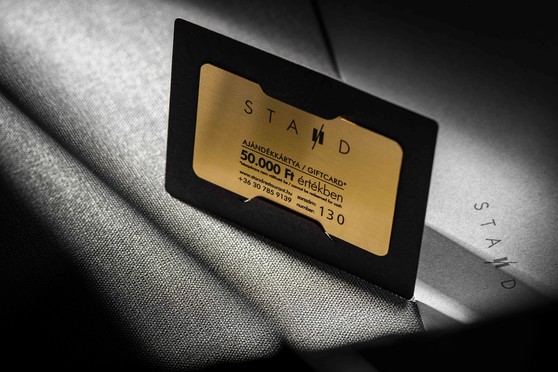 EN - Ajándékkártya 50.000,- Ft értékben
---
Giftcard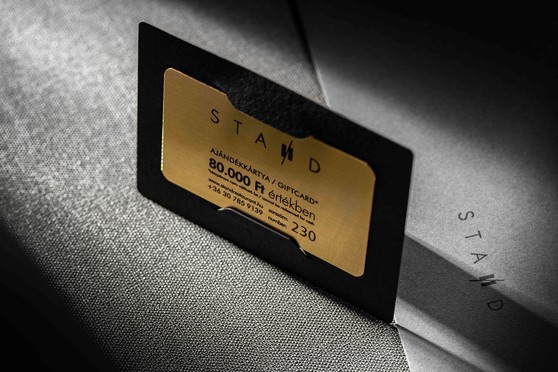 EN - Ajándékkártya 80.000,- Ft értékben
---